Thinking About Divorce? A Consultation Can Answer Important Questions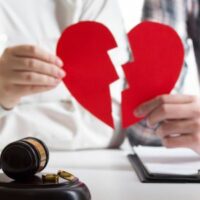 Every couple experiences occasional problems in their marriage. In some cases, you may be able to resolve issues. In others, getting a divorce may be the best option. As it can help to discuss the situation with someone experienced in these matters, we encourage you to request a confidential consultation with our Leesburg divorce attorney. The following are some of the issues we can address.
The Divorce Process In Virginia
Among the most common concerns among clients during consultations is how to file for divorce in Virginia. If you reside in Leesburg or the surrounding areas, your divorce petition is filed through the Loudoun County Circuit Court. A divorce petition asserts the facts in your case, the reasons why you are seeking a divorce, and what you hope to obtain from the marriage.
Our attorney will review all the facts in your case and draft this document for you. After you have the chance to review and sign it, we file your petition with the local court. Your spouse will then be served with a copy and a summons to appear at a divorce hearing.
The time it takes to get a divorce varies from several months to close to a year. Factors that make getting a divorce in Loudoun County more complicated include:
Allegations of marital misconduct, such as adultery or addictions;
Having significant amounts of property and assets or being business owners;
A spouse who refuses to cooperate with the divorce process;
Disputes regarding divorce-related matters, such as property division and the custody of children.
Important Issues When Getting A Divorce In Leesburg
When getting a divorce in Leesburg, there are certain issues that must be resolved under the Virginia Code. These include:
Equitable distribution of marital property: You have the right to a fair share of anything earned, acquired, or accumulated during your marriage. This includes homes, cars, recreational vehicles, household furnishings, personal belongings, money in bank accounts, investments, and retirement benefits.
Spousal support and maintenance: If you make significantly less than your spouse or sacrificed your career or education for the sake of your marriage, you may be entitled to spousal support or alimony payments, both during your divorce and in the aftermath.
Child time-sharing and support: If there are children from the marriage, you will need to create a parenting plan. This should be based on the specific factors involved in your case and will influence any child support arrangements.
Request A Consultation With Our Loudoun County Divorce Attorney
Getting a divorce is a major step and can impact you both personally and financially for years to come. To guide you through the process and help in ensuring you get what you are entitled to in your final divorce order, get our Leesburg divorce attorney on your side.
If you are thinking of a divorce, Schwartz Kalina, PLLC. can advise you on important issues likely to arise in your case. To request a confidential consultation, call or contact our office online today.
Sources:
vacourts.gov/courts/jdr/loudoun/home.html
law.lis.virginia.gov/vacode/title20/chapter6/