Enforcing Final Orders: How To Get What You Are Entitled To In The Aftermath Of A Divorce In Leesburg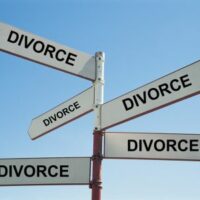 Getting a divorce requires addressing serious personal and financial issues between you and your spouse. Once a final order is issued, both parties are required to follow it. If your spouse fails to do so, it could have major impacts on your life. Our Leesburg divorce attorney explains steps we can take to help ensure your divorce order is enforced.
Common Issues Addressed In A Loudoun County Divorce
The Virginia Code dictates the procedures for getting a divorce in Loudoun County. While each case is different, there are common issues that must be addressed before a final order can be issued in the case. These include:
Equitable division of marital property and assets: You are entitled to a reasonable share of any marital property accumulated over the course of your marriage. This includes homes, cars, furnishings, collectibles, and personal belongings, as well as shares in businesses, financial accounts, and retirement benefits.
Division of marital debts: Prior to issuing a final order, it is important to negotiate who will be responsible for paying any mortgages, loans, outstanding credit card balances, or other debts accumulated during your marriage.
Spousal support: If you make less than your spouse, you may be entitled to spousal support or alimony payments;
Child custody and support: if you have children, child support and custody will be addressed.
Once a final divorce order is in place, you have the right to take enforcement action if your former spouse refuses to follow it or otherwise fails to adhere to the terms.
Enforcing a Final Divorce Order In Loudoun County
If you obtained a divorce in Loudoun County but your spouse is failing to follow the terms, you can enforce it through the Loudoun County Circuit Court. Failing to follow a judge-issued court order is referred to as contempt of court and a serious matter.
If your ex fails to take action in complying with the order, such as surrendering certain property, pay outstanding marital debts, or send regular spouse support checks, they could face the following penalties and enforcement actions:
Heavy fines;
Mandatory requirements to pay all court costs and legal fees you incurred to take them back to court;
Mandatory jail sentence until agreements are made to comply with the court order;
Legal actions, such as asset seizure, property liens, and wage garnishment to settle outstanding debts.
If child custody and child support are an issue, they could face all of the above penalties in addition to loss of parental rights and suspension of driving privileges or professional licenses.
Our Loudoun County Divorce Attorneys Are Here To Help
When a former spouse flouts the law and fails to comply with the terms of a final divorce order, it can have major impacts on every area of your life. At Schwartz Kalina, PLLC, we provide the legal help you need in this situation. To find out more about enforcement options, call or contact our Leesburg divorce attorneys online and request a consultation today.
Sources:
law.lis.virginia.gov/vacode/title20/chapter6/
mypinellasclerk.org/