Protecting Your Assets Before And After A Divorce In Leesburg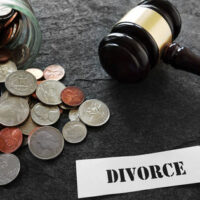 Going through a divorce is a life-changing experience. In addition to the current impacts you are facing, it is important to be aware of future consequences. Our Leesburg divorce attorney offers some simple ways to protect your assets throughout the divorce process and in the aftermath.
Estate Planning During Your Divorce
During your marriage, plans for your future were likely closely tied to your spouse. You may have envisioned getting old together and made estate plans based on this presumption. These now need to be addressed during your divorce proceedings.
Estate planning involves putting certain types of legal documents in place and taking actions to protect your future. Forbes recommends making some simple estate planning changes if facing the prospect of a divorce:
Change who you designate as your personal representative: In the event of your passing, your personal representative is authorized to handle all probate-related matters, which includes providing an inventory of your estate, settling debts, and distributing assets to beneficiaries. As it is common to name a spouse for this role, this is something you may need to look at.
Change your will: This is one of the most important changes. Be aware that married couples have automatic legal rights when it comes to inheriting. Prior to a final divorce order, your former partner is still considered your legal spouse and would be entitled to the lion's share of your estate.
Change your power of attorney: Power of attorney authorizes someone you trust to make important financial decisions on your behalf in the event you are incapacitated. You may wish to remove your soon-to-be former spouse from this role.
Change your health care power of attorney: This authorizes someone you trust to make important medical decisions on your behalf. Again, you may want to remove your spouse and replace them with an adult child, friend, or other family member.
Other Ways To Protect Yourself And Your Assets When Getting A Divorce In Loudoun County
Our Loudoun County divorce attorney can guide you in other steps to protect yourself and your assets in divorce proceedings. This includes:
Getting your fair share of retirement benefits: You may have relied on your spouse's pension or other retirement benefits to provide for you in the future. As part of marital property division in divorce, you are entitled to a portion of these assets.
Spousal support payments: If you make considerably less than your spouse or sacrificed your own career for the marriage, you may be entitled to spousal support under the Virginia Code.
Life insurance policies: In addition to updating beneficiaries on current policies, we can include provisions requiring your spouse to maintain life insurance with you as the beneficiary, protecting your rights regarding spousal or child support payments.
Request A Consultation With Our Loudoun County Divorce Attorneys
At Schwartz Kalina, PLLC, we provide trusted legal guidance to protect yourself and your assets when going through a divorce in Loudoun County.  To request a consultation, call or contact our Leesburg divorce attorneys online today.
Sources:
forbes.com/sites/christinefletcher/2018/06/19/8-estate-planning-moves-if-you-are-getting-divorced/?sh=6444c9a36419
law.lis.virginia.gov/vacode/title20/chapter6/section20-107.1/