Maintaining Your Marital Standard Of Living When Getting A Divorce In Loudoun County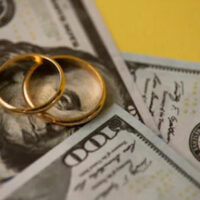 During your marriage, you may have gotten used to living a certain type of lifestyle. One of the challenges in getting a divorce in Leesburg is preparing for some of the changes you are likely to face. Alimony payments help in making this adjustment. Find out how the court determines your marital standard of living and how it influences these and other payments.
How Marital Standard Of Living Is Determined In Divorce
Your marital standard of living refers to the degree of comfort and financial security you and your spouse enjoyed during your marriage. The court will consider the overall type of lifestyle you lived and the resources you had available in deciding whether alimony payments or other types of support are needed.
When filing for a divorce through the Loudoun County Family Court, you are required to submit financial disclosures. These list each party's income, total marital property and assets, and your current and prior expenses. Areas the court specifically looks at in determining marital standard of living include:
Housing costs: This includes the type of home you lived in, the amount of rent or mortgage you paid, furnishings and upkeep, utility payments, taxes, and insurance costs.
Transportation expenses: This includes your travel needs, the type of vehicle you drive, average car payment amounts, fuel costs, maintenance and repairs, and car insurance premiums.
Personal needs: This is a broad category that includes food, clothing, cleaning supplies, personal care expenses, dining out or other types of entertainment, hobbies, the amount spent on books and magazine subscriptions, educational or personal enrichment classes/workshops, and vacations.
Calculating the amount spent during your marriage determines your marital standard of living. The court then looks at your current income and expenses to determine whether spousal support is needed.
Determining Alimony In Virginia
Spousal support or alimony payments help you financially adjust to a divorce. Under the Virginia Code, maintaining your marital standard of living is a key factor the judge will look at in making a determination. Other factors that influence these payments include:
The length of your marriage;
Each party's premarital assets;
Their individual income;
Whether you sacrificed your own career or education for the sake of the marriage;
Whether you have small children you are caring for;
Whether your spouse squandered assets through marital misconduct, such as addictions or adultery.
If you are unable on your own to sustain the type of lifestyle you were accustomed to during your marriage, the judge may order alimony payments. Marital standard of living also factors into child support payments and the amount you may be entitled to in marital property distribution.   
Our Loudoun County Divorce Attorneys Protect Your Rights
At Schwartz Kalina, PLLC, we protect your rights in divorce, helping to ensure you get alimony and other payments needed to maintain your marital standard of living. To request a confidential consultation, call or contact our Leesburg divorce attorneys online today.