Five Facts You Need To Know About Alimony In Loudoun County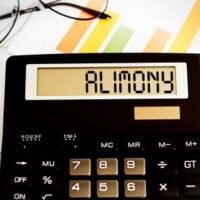 Going through a divorce can create serious financial hardships, particularly if one spouse makes less than the other or depended on them for support. Alimony payments can help in making the adjustment to being single. Find out whether you may be entitled to alimony in Loudoun County and five important facts you need to know about these payments.
Am I Entitled To Spousal Support In Virginia?
One of the most common questions we hear from clients concerns the right to alimony. Spousal support, as it is referred to under the Virginia Code, can help in rebuilding financial security after divorce and may be awarded in the following situations:
If one spouse makes significantly less than the other;
If they sacrificed their own career or education for the sake of the marriage;
If they are unable to work due to raising children from the relationship;
If their spouses significantly depleted marital assets.
Five Facts About Alimony In Loudoun County
When filing a divorce through the Loudoun County Family Court, requests for alimony may be included as part of your divorce proceeding. The following are five important facts you need to be aware of in requesting alimony payments:
The length of your marriage will determine how long you receive alimony. 
The amount of time you were married impacts your rights to alimony. Generally, the court will award payments for half the length of your marriage. In cases where the parties were together for many years, spousal support may be awarded on an indefinite basis.
You could be entitled to periodic or lump sum payments. 
You may be able to receive alimony in either periodic or a lump sum payment. This will depend on your spouse's ability to pay and will be negotiated as part of your divorce settlement.
Alimony payments end if you remarry. 
Regardless of the length of time you are awarded spousal support payments in Virginia, alimony will end once you remarry. For this reason, many people often choose cohabitation (living together without being married) instead, which does not jeopardize these payments.
Both men and women may be entitled to alimony. 
Alimony was once awarded primarily to women. With decreases in the wage gap and more husbands opting to stay home and raise children, women are now just as likely to be required to make alimony payments.
An alimony order can be changed after your divorce. 
If your spouse is required to pay alimony and their financial situation changes after your divorce, they can request that your alimony order be modified. Common reasons for this include the loss of a job or having additional children. 
To Find Out More About Alimony, Contact Our Leesburg Divorce Attorneys
Alimony can help rebuild financial security in the aftermath of divorce. To find out more about these payments and whether spousal support is an option in your case, reach out to Schwartz Kalina, PLLC. Give us a call or contact our Loudoun County spousal support attorneys online today to request a consultation.