Five Ways To Cut Costs When Getting A Divorce In Leesburg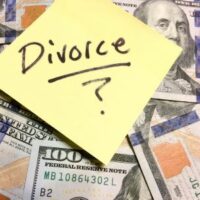 Separating from your spouse and filing for a divorce is often an emotionally draining experience. Unfortunately, it can leave you depleted financially as well. While it is important to hire an experienced Loudoun County divorce attorney to ensure all legal documents are filed properly and that you get what you are entitled to in any final settlements or divorce orders, there are some ways that you can cut costs. Follow these tips to stay within a reasonable budget:
Be aware of key issues in your divorce case.
As an experienced Loudoun County divorce attorney, our office will advise you on all of the legal steps involved in the divorce process and exactly how the Virginia Code applies in your specific situation. However, being aware of some key issues likely to arise in your case can save time and money. These include division of marital property and assets, determinations regarding spousal support, and rights in parenting plans and child time-sharing arrangements.
Keep all legal documents and paperwork organized.
When filing for a divorce through the Loudoun County Domestic Relations Court, you will need to provide copies of your marriage license, birth certificates for any children, and proof of income. You will also need to provide an inventory of all property and assets you and your spouse possess. Gathering these items in advance can help cut costs.
In addition, keep copies of all legal documents pertaining to a divorce organized in a file. This includes your divorce petition, any legal summons and hearing notices you receive, and copies of proposed settlements or other important items.
Communicate regularly with your divorce attorney.
When any type of issue arises in your divorce or you receive communications from your spouse or their representatives, notify your own divorce attorney immediately. Not doing so or otherwise failing to communicate honestly, openly, and on a regular basis could have major impacts on your case and will likely result in delays that cost you additional money.
Avoid trying to punish or 'get even' with your spouse.
The sooner you can resolve important issues in your case, the sooner you can obtain a final divorce order and the less expensive the entire process will be. While it is natural to have hard feelings towards your spouse regarding events that transpired during your marriage, realize that using divorce proceedings to 'get back' at them in any way will only hurt you in the long run.
Be willing to negotiate a settlement, rather than going to court. 
Negotiating a settlement is generally preferable to going to court. In addition to saving time and money, it allows for more individualized arrangements, based on the specific circumstances involved in your case.
Request A Consultation With Our Leesburg Divorce Attorneys
At Schwartz Kalina, PLLC., we work to resolve your divorce in the most efficient and effective manner possible. To find out more about how to cut costs throughout the process, call or contact our Loudoun County divorce attorneys online and request a consultation today.