Getting A Fault Versus No-Fault Divorce In Virginia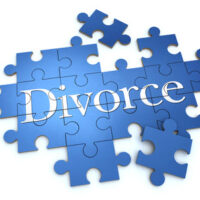 Making the difficult choice to end your marriage is never easy. Once you feel certain a divorce is inevitable, there are still other important decisions you will need to make. You have the option of filing either a fault-based or no-fault divorce in Virginia. Our Loudoun County divorce attorney explains the difference and how to decide which is right for you.
Grounds For A Fault-Based Divorce In Virginia
Each divorce case is different, and the circumstances involved determine the type of divorce you will need. In a short-term marriage or when a couple is on amicable terms, the process of getting a divorce may be relatively simple. In other situations, the situation is more complex.
A fault-based divorce typically involves accusations of marital misconduct on the part of one of the spouses, which constitutes grounds for filing a divorce under the Virginia Code. Fault grounds include:
Adultery;
Domestic abuse, which includes cruelty and reasonable fear of harm;
Willful desertion or abandonment of over a year or more;
Commission of a felony criminal offense.
These fault grounds can be used to justify why you are seeking a fault-based divorce in Virginia. Other factors that may come into play in contested divorce cases include disputes over money, property, and the custody of children, accusations of addictions, hidden assets, and misuse of marital funds.
The Benefits Of No-Fault Divorce In Loudoun County
Citing specific fault grounds in a Virginia divorce or other accusations of marital misconduct on the part of your spouse can entitle you to a better outcome in terms of a divorce settlement or final order. However, a contested or fault-based divorce typically takes longer. The additional time required to resolve the case also means additional court costs and attorney fees.
If you are on relatively good terms with your soon-to-be former spouse, or if you have no children or disputes over how property and assets are divided, filing a no-fault divorce through the Loudoun County Domestic Relations Court may be the better option. Among the benefits include:
Time: Your divorce may be resolved in as little as a few months.
Cost: Less time spent resolving your case means fewer legal fees.
Privacy: Issues in a no-fault divorce can often be resolved out of court, preventing you from having to share personal information in public proceedings.
Emotional toll: Not having to rehash everything that happened or take an adversarial approach with the other party allows you to move forward from the situation more easily.
Discuss Your Options With Our Virginia Divorce Attorney
Decisions made during divorce proceedings in Virginia could impact you now and for years to come. Before deciding which approach to take in ending your marriage, discuss the options available with Schwartz Kalina, PLLC. first.
Our Virginia divorce attorney can review all the details surrounding your case and advise you on whether a fault-based or no-fault divorce in Virginia is in your best interests. To request a confidential consultation, call or contact us online today.
Sources:
law.lis.virginia.gov/vacode/title20/chapter6/
vacourts.gov/courts/jdr/loudoun/home.html