Domestic Violence During Divorce Proceeding: Know The Warning Signs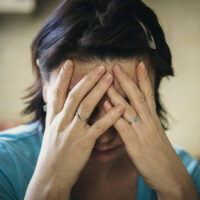 The end of a marriage can bring out the worst in people. Hurt feelings, disputes over marital property division, and bitter battles concerning child custody can cause tempers to flare during divorce proceedings. Unfortunately, this could put you at risk for domestic violence, particularly if your spouse may have behaved aggressively in the past. The following outlines some of the warning signs and steps you can take to protect yourself.
Warning Signs Of Potential Violence During A Virginia Divorce
A tragic case in Virginia Beach in which a wife killed her soon-to-be former spouse is making headlines across the state. According to a July 2023 Channel 13 News Now report, a 30-year-old woman admitted to shooting her 37-year-old husband and now faces second-degree murder charges.
Police say that the victim had previously filed a divorce petition, claiming that the wife committed adultery. The couple continued to see each other intermittently during the case, arguing about the situation. Though they were separated and a divorce was pending, the wife became jealous, convinced the man was dating other people. She appeared at his residence, refused to leave, and then pulled out a gun and shot him. If convicted on the charges, she could be facing up to 40 years in prison.
Unfortunately, this type of situation is not uncommon. According to the National Coalition Against Domestic Violence (NCADV), domestic abuse accounts for close to 20 percent of all violent crimes. While it can occur at any time during your relationship, it becomes even more common when one spouse attempts to leave the other or files a divorce petition. Potential warning signs a Loudoun County divorce could get violent include:
A history of violence in the relationship;
Mental health or substance abuse issues;
Refusal to accept the end of the relationship;
Ownership of guns or other weapons;
Stalking, harassment, and other troubling behaviors;
Making threats against you, your family and friends, or pets.
Protecting Your Safety During Divorce Proceedings
Warning signs of aggressive and potentially violent behavior on the part of your spouse are nothing to take lightly. If they are becoming increasingly hostile and aggressive, or if you spot any of the above signs, take these steps to protect your safety:
Inform a few trusted family members or friends;
Consider informing your supervisor or a trusted co-worker, so they can keep an eye out for your ex;
Keep emergency numbers handy;
Discuss the options with our Loudoun County divorce attorney for putting a restraining order in place;
Get counseling and other services through Loudoun Citizens for Social Justice/LAWS;
Notify the police immediately if you feel you are in danger or if your spouse makes any threats.
Contact Our Virginia Divorce Attorney Today
Divorce can bring out the worst in your former partner. If you have concerns about your safety, reach out to the Virginia divorce lawyers at Schwartz Kalina, PLLC. We can guide you in getting a restraining order and taking other steps to protect yourself. Call or contact us online and request a confidential consultation today.
Sources:
13newsnow.com/article/news/crime/wife-man-killed-virginia-beach-admitted-shooting-him-court-documents/291-e98a6460-388b-4e88-aa9c-27120ca7bf40
ncadv.org/STATISTICS
lcsj.org/laws/#