Filing For A Divorce In Virginia Without Your Spouse's Consent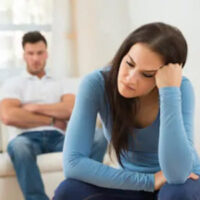 When a marriage is in trouble, the couple often has difficulty agreeing on even the simplest matters. As a result, major fights can erupt over something as important as deciding whether or not to continue with the relationship. If your spouse refuses to consent to a divorce in Virginia or even a separation, there are options available.  Our Loudoun County divorce attorney explains your rights in this situation and the steps you can take to protect yourself.
When Your Spouse Refuses To Agree To A Divorce
Going through a divorce is difficult and even more challenging when your spouse refuses to consent. They may truly believe your marriage can be saved or are simply doing it to maintain power or get revenge. In either case, there are two options available:
File for a fault-based divorce: Under the Virginia Code, you can file for a fault-based divorce in Loudoun County without your spouse's consent. Fault grounds include adultery, desertion, habitual drunkenness, criminal behavior, and domestic violence.
File for a no-fault divorce: You can obtain a no-fault divorce in Virginia without spousal consent, provided you have been separated for at least a year.
What if your spouse refuses to cooperate with divorce proceedings? If they fail to respond to a summons to appear in court, a judge can grant a summary judgment in your favor. If they appear but refuse to negotiate important divorce-related issues, such as marital property division or child custody, it reflects poorly on them and could result in your obtaining a better divorce settlement.
When Your Spouse Refuses To Agree To A Marital Separation
What if your spouse not only refuses to agree to a divorce but also refuses to consent to a marital separation? While you could leave the family home, there are reasons why this may not be the best idea.
You may be unable to afford to live on your own without obtaining a divorce settlement first. Also, when it comes to marital property division, if you are seeking full rights to the family home, it is generally better to remain in it. Technically speaking, living separate and apart does not necessarily require you to maintain separate residences.
While this is not the ideal situation, it may be your only option for meeting no-fault divorce requirements in Virginia. To establish a separation approved by the Loudoun County Domestic Relations Court, take these actions:
Cut off intimate relations;
Inform family and friends you no longer consider yourself husband and wife;
Move to another area of the home and do not share meals or other activities together;
Close joint accounts and open new ones in your name only.
Discuss Your Options With Our Virginia Divorce Attorney
Dealing with a spouse who refuses to consent to a divorce or separation makes a difficult situation even harder. At Schwartz Kalina, PLLC, we provide the caring support and trusted legal guidance you need. To discuss your options, call or contact us online and request a consultation with our Virginia divorce attorney.
Sources:
law.lis.virginia.gov/vacode/title20/chapter6/
vacourts.gov/courts/jdr/loudoun/home.html