Five Reasons To Request A Child Custody Modification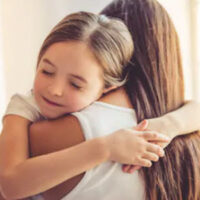 Getting a child custody order in Leesburg is important in protecting your child and your rights as a parent. Once a formal order is issued, both parties are required to follow it. Can a child custody order be changed? Yes, depending on the circumstances involved.
Child Custody Modifications In Virginia
In child custody proceedings, there are various factors the court will consider in determining how much time each parent should get to spend with the child. This includes each party's current and prior relationship with them, the child's age and any specific needs they have, as well as each parent's willingness to cooperate with the other in implementing parenting plans. Your child custody agreement is likely to include:
A weekly schedule, dictating the amount of time the child spends in each parent's home;
Weekend visitation;
The rights to extended visits on school breaks, holidays, and other special occasions;
Pick-up and drop-off arrangements;
The right to make decisions on the child's behalf regarding matters such as their education, medical care, and religious upbringing.
Once a child custody order is in place, you are required to follow it. If you do not, it could put your parental rights in jeopardy. However, under Section 20-108 of the Virginia Code, you may be able to request a modification of the order, provided there is a material change in circumstances warranting it.
Reasons To Request Changes In Loudoun County Child Custody Orders
Protecting the rights of parents and the best interests of children are top priorities in creating child custody orders. As such, you may be entitled to request a child custody modification through the Loudoun County Domestic Relations Court in the following situations:
Changes in the parent's schedule: If you have substantial changes in your personal life, such as caring for a sick parent or having another child, or in your work schedule, you may be able to request a modification of your child custody order.
Changes with the child: Children's schedules change and get busier the older they get. If child custody arrangements interfere with school or extracurricular activities, you may be entitled to a modification.
One of the parents is relocating: Moving to another town or even another state justifies changes in child custody arrangements.
Refusal to comply with existing child custody orders: If the other parent habitually cancels visits, brings the child back late, or otherwise fails to abide by the parenting plan, you can request a child custody modification.
Parent's lifestyle puts the child at risk: Unfortunately, there are times when behavior on the part of one of the parents, such as an addiction to alcohol or drugs, puts a child at risk. In this situation, it is important to speak with our Leesburg child custody attorneys right away.
Let Us Help You Today
At Schwartz Kalina, PLLC, our top priority is protecting the rights and well-being of both you and your child. To discuss child custody and your options in seeking modifications, call or contact our Leesburg child custody attorneys online today.