Your Rights To Child Support When The Other Parent Is Unemployed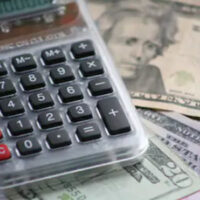 In Virginia, parents have a legal obligation to provide financially for their children. This holds true whether they are together and living with the child or separated and divorced. Having a formal child support order helps to protect your rights in these situations and ensures your child has what they need. As experienced Leesburg child support attorneys, one of the most common concerns clients have is when the parent ordered to pay is unemployed. The following explains your rights in this situation and options in collecting the amounts your child is owed.
Determining Child Support Amounts When The Paying Parent is Not Working
According to the latest statistics from the Virginia Employment Commission, the current unemployment rate in the state is close to five percent. While this may not sound like much, it averages to close to 200,000 people. Unfortunately, this can take a heavy toll on families, particularly parents not living together and those who have filed for divorce.
Under the Virginia Code, child support amounts are typically based on the amount each parent makes, their total living expenses, and the needs of the child. If one of the parents is unemployed, a child support amount may be imputed. This means that the court will determine an amount based on their earning potential. Factors that influence the amount of child support ordered include:
The parent's prior work history;
Prior income and benefits earned;
Any specialized education or training they have received;
Average earnings in their field.
The parent may be required to pay an amount based on the above, regardless of whether they are currently employed. If they fail to pay child support or fall behind on the amount owed, the past due amount continues to accrue. If they fail to get caught up, they could be held in contempt of court and subject to child support enforcement efforts.
Child Support Enforcement In Loudoun County
Through the Loudoun County Courts, there are ways to enforce child support payments. These include:
Garnishing unemployment benefits the parent receives;
Garnishing Social Security, Veteran's Administration, or other benefits they are entitled to;
Seizing money they have in bank accounts;
Placing a lien on any property they own;
Seizing tax refunds and lottery winnings.
Garnishing other types of income or benefits they may be entitled to.
In addition to these enforcement actions, there are strict penalties for not paying child support that the other parent may be subject to. This includes suspension of driving privileges and business licenses, fines imposed by the court, and being held in jail until arrangements to pay outstanding child support amounts are made.
Let Us Help You Today
At Schwartz Kalina, PLLC, we know how much you depend on child support payments in providing for your child. Our Leesburg child support attorneys act as a strong advocate on your side, taking the legal actions needed to ensure this debt is paid. To discuss the options in your case, call or contact our office online and request a consultation today.