When Divorced Parents Disagree About Getting Their Children The COVID Vaccine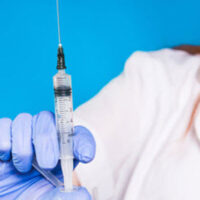 Raising children as divorced parents presents numerous challenges. Currently, controversy over the COVID-19 vaccine is leaving many families divided. Find out what you can do if you and your child's other parent disagree and how this can be addressed through your child custody order in Virginia.
Controversy Over COVID Vaccine
According to the latest statistics from the Virginia Department of Health, the state is almost evenly divided in terms of the number of people who have gotten the COVID vaccine and those who are abstaining. Among those who do not want it, common reasons include:
Concerns about potential adverse reactions;
Unanswered questions regarding potential long term effects;
Doubts about the severity of COVID and whether the vaccine is actually needed;
Problems with FDA approval status.
The COVID vaccine was granted emergency use authorization status by the FDA in December 2020, but this is not the same as being approved. While doctors, researchers, public health experts, and pharmaceutical companies have all provided assurances as to safety, there are still many people who have grave concerns and refuse to get it for themselves, much less for their children.
Handling Disagreements With The Other Parent
Currently, the Centers for Disease Control and Prevention (CDC) recommends that everyone over the age of 12 get the COVID vaccine. This recommendation is expected to be expanded to children under 12 by the fall of 2021. The controversy surrounding the situation raises some issues for divorced parents-namely, what to do if you and your child's other parent disagree about the vaccine?
One of the first things to consider is the type of parenting arrangement you have in place. Under the Virginia Code, parents may be granted both physical and legal custody. Physical custody concerns the amount of time the child spends in each parent's home. Legal custody concerns the right to make important decisions on the child's behalf, such as in regards to their education, religion, and medical care.
If you have sole legal custody, you are entitled to make whatever decision feels right to you in regards to the COVID vaccine. If you share legal custody, the other parent has a say as well. Factors that are likely to influence the situation include:
If the child has a medical condition that prevents them from getting the vaccine;
If the child has a medical condition that puts them at higher risk of COVID complications;
If others who the child is close to, such as their parent, grandparents, or siblings, have a higher risk for COVID or complications;
If the vaccine is required by their school or to participate in other activities.
Contact Us Today for Help
When it comes to matters impacting your rights as a parent and your child's safety, our Leesburg child custody attorneys at Schwartz Kalina, PLLC. act as a strong legal advocate on your side. For questions regarding legal or physical custody, call or contact our office online and request a consultation today.