Child Custody And Visitation Modifications In Leesburg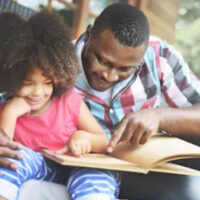 Child custody and visitation arrangements made through the Loudoun County Court allow both parents to remain active and involved in the child's life. Once a final child custody order is issued, both parents are required to follow it. Failing to do so could result in serious penalties, including loss of parenting privileges. However, there are situations in which modifications or changes in the child custody order are required due to the situation or to protect the child's best interests. The following details common reasons for requesting a child custody modification in Leesburg.
Modifying Loudoun County Child Custody Arrangements 
In cases of divorce or where parents are unmarried and no longer living together, child custody arrangements dictate the amount of time each parent gets to spend with the child. This includes:
Whether the child will primarily reside in one of the parents' homes or if a child time-sharing plan is needed;
In cases where visitation is awarded to one of the parties, arrangements regarding weekends and overnight visits;
The right to spend holidays, school breaks, and other special occasions with the child;
The legal authority in making decisions on the behalf, such as in regards to their medical care, education, and religious upbringing;
Pick up and drop off arrangements;
How unexpected changes in schedules and other issues will be resolved.
The judge will carefully consider a variety of factors prior to issuing a final child custody order. This includes each parent's current and prior relationship with the child, their ability to meet the child's needs, and any problems that could put the child at risk. Under the Virginia Code, modifications to the court order can only be made if there is a material change in circumstances.
Reasons To Request A Child Custody Modification in Leesburg
A material change in circumstances means that there are clear and compelling reasons to request a modification of a child custody and visitation order through the Loudoun County Courts. Examples include:
Changes in health, job status, or residence. These are considered material changes if they impact your ability to care for your child or comply with existing arrangements.
The other parent refuses to follow the existing child custody order. Examples include missing visits, not returning the child, or disregarding pick-up and drop-off times.
The other parent is attempting to turn the child against you. This is commonly referred to as 'alienation of affection' and due to the harm it could cause the child, it could result in the loss of their parenting privileges.
They are engaging in other behavior that puts the child at risk. Drug use, alcoholism, known associations with criminals or criminal behavior, and allegations of abuse are all valid reasons for requesting a child modification.
Let us Help You Today
At Schwartz Kalina, PLLC., we can provide the trusted legal guidance and professional representation you need in requesting modifications of an existing child custody and visitation order. To discuss your options, contact our Leesburg child custody attorneys and request a consultation today.