Problems In Your Marriage? Six Resolutions If Considering A Divorce In 2023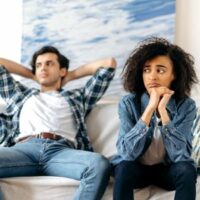 A new year represents a fresh start and making resolutions helps to set goals and clarify your objectives in the year ahead. If you are experiencing problems in your marriage and considering a divorce, you likely have some serious concerns about the future and what the coming months will bring. Our Virginia divorce attorney shares six New Year's resolutions that can help you reduce conflict and better navigate the situation.
Set A Time Limit
Ending your marriage and filing a divorce petition through the Loudoun County Family Court is a major step. It is natural to wonder if you are making the right decision. However, living in a contentious and potentially volatile situation can have serious impacts on your mental and physical health, as well as your legal rights in a divorce case. Set a time limit for making this decision and the conditions that would have to be met in order to remain in the marriage.
Begin Reestablishing Individual Credit 
If you are so much as considering a divorce, it is important to take steps now to begin re-establishing your individual credit. Open up your own bank accounts, make deposits regularly, and consider taking out a small personal loan or credit card and making regular payments. Consider paying off and closing joint accounts you and your spouse share.
Gather Important Documents 
It is also never too early to begin gathering important documents needed in divorce proceedings. This includes statements for all earnings and financial accounts, balances on credit cards, mortgages, and loans, insurance documents, titles to property, tax returns, birth certificates for children, social security numbers, and your marriage license.
Inventory All Property And Assets 
Under the Virginia Code, you are entitled to an equitable share of all property and assets accumulated over the course of your marriage. Make a complete inventory, detailing homes, cars, boats or recreational vehicles, household items, artwork, antiques, collectibles, and personal belongings. Inventory all financial assets as well, including stocks, investments, shares in businesses, and retirement benefits.
Consider How You Will Support Yourself 
Give thought to where you will live after your divorce and how you will support yourself. If your spouse makes more and you rely on their earnings, you may be entitled to spousal support or alimony. This can help you obtain the skills or education needed to reenter the workforce while maintaining your standard of living. If you have children, consider custody arrangements as well as the amount of child support needed.
Consult With Our Divorce Lawyer 
Whether you have already decided to get a divorce in Virginia or are simply considering ending your marriage, it is important to get trusted legal guidance on matters that could impact your rights and well-being. Reach out to Schwartz Kalina, PLLC, and request a confidential consultation. We can review all the details surrounding your case and the options available. Call or contact our Virginia divorce attorney online today.
Sources:
vacourts.gov/courts/jdr/loudoun/home.html
law.lis.virginia.gov/vacode/title20/chapter6/