Dealing With A Toxic Spouse? How To Deal With Them In Virginia Divorce Proceedings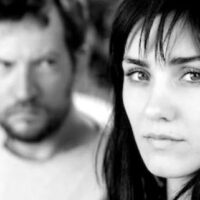 Some people have toxic personality traits, which can take a heavy toll on those who love them. If this describes your spouse, getting a divorce may be your only option. However, the very traits that caused the downfall of your marriage can make divorce proceedings more difficult. Our divorce attorney explains some common toxic behaviors and how to deal with them.
Toxic Personality Traits That Can Impact Your Divorce
Getting a divorce is never easy. Unfortunately, it is even more difficult if your spouse is extremely selfish, controlling, manipulative, or has other toxic traits. A March 2023 Forbes article highlights some of the most harmful qualities in relationships. We explain how these can impact you when getting a divorce in Virginia:
Being emotionally unavailable: These people put distance between themselves and others. Their lack of understanding, empathy, common compassion, or reasonableness makes them very difficult to deal with.
Refusing to apologize or admit when they are wrong: To avoid lengthy divorce proceedings, both parties must be willing to compromise in reaching a settlement. If your spouse refuses to admit when they're wrong or lacks any regret for their behavior, divorce negotiations are likely to be more contentious.
Attention and status-seekers: Attention seekers are likely to create additional drama in divorce proceedings. If they are overly concerned with their status, they may be more concerned with material things and how they appear than with reaching a reasonable settlement.
Dealing With A Toxic Spouse In A Divorce
There are certain issues that must be addressed under the Virginia Code before a final divorce order can be issued. These concern marital property division, rights regarding alimony, the care of children, and child support payments.
It is generally in everyone's best interests to attempt to reach mutual agreements on these matters. This allows for more personalized arrangements based on your specific situation and can save you time and money in court costs and legal fees.
Unfortunately, when dealing with a toxic spouse, negotiations often prove difficult. The following are tips to help preserve your sanity through the process and get the best possible outcome in your case:
Get an experienced divorce attorney on your side;
Make sure they are aware of the details surrounding your relationship and the toxic traits your spouse has;
Refuse to communicate with your spouse without your attorney present;
Do not 'take the bait' or react emotionally to anything your spouse says or does;
Try to avoid taking their behavior personally;
Get counseling or any other emotional support you need;
Remain positive, flexible, and trust in the negotiation process.
Discuss Your Case With Our Experienced Virginia Divorce Attorney
At Schwartz Kalina, PLLC, we have experience successfully handling even the most complex divorces. In dealing with a toxic spouse, you can count on our  divorce attorney to protect your rights and best interests. To discuss your specific case, request a consultation. Call or contact us online today.
Sources:
forbes.com/sites/traversmark/2023/03/09/a-psychologist-recommends-keeping-a-healthy-distance-from-these-3-personality-types/?sh=366816632bd4
law.lis.virginia.gov/vacode/title20/chapter6/