Parental Alienation and Child Custody Proceedings In Virginia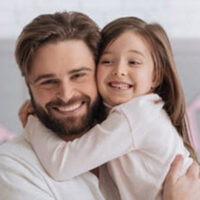 In cases involving single parents and those going through a divorce, child custody is often a hotly contested issue. While the primary goal should be protecting your child's best interests, the other parent may be more concerned with protecting themselves and the role they see themselves playing in the child's life. This can lead to parental alienation, a situation where one parent attempts to turn the child against the other or otherwise interferes with their ability to form a close and loving relationship with them.
Parental Alienation In Loudoun County Child Custody Cases 
Children generally do better when both parents play an active and engaged role in their lives. As a result, in child custody cases the Virginia Code generally encourages child time-sharing plans that protect both party's rights. Provided there are no issues that would put the child's health and overall well-being in jeopardy, parenting plans may allow parents to divide time between both homes during the week, on weekends, and over holidays, school breaks, or other special occasions.
These types of arrangements only work when both parents involved are willing to cooperate. Parental alienation is a term used when one parent attempts to interfere with the relationship and rights of the other. It can end up taking any of the following forms:
Excessively indulging the child while in their care;
Refusing to allow you to communicate with them during long visits;
Being late in bringing your child back from visits;
Otherwise not complying with the child custody order.

The Impact Parental Alienation Can Have On Your Child 
In addition to taking actions that prevent you from seeing or talking to your child, parental alienation may also involve one parent actively attempting to turn the child against the other. Healthline warns that this can create serious problems, not only in the parent-child relationship but in the child's overall mental health. Common signs that this may be occurring include:
Your child is reluctant to leave the other parent's home or spend time with you;
They act out aggressively towards you, engaging in frequent arguments;
They refuse to respect your authority or follow household rules;
They portray you as the 'bad guy' in the situation and the other parent as a victim.
This type of behavior often results from direct prompting on the part of the other parent. This may include bad mouthing you to the child, blaming you for the breakup of the relationship, or sharing inappropriate details about what went on. Unfortunately, conflicted emotions and other negative impacts your child suffers as a result can threaten their emotional health and relationships with others for years to come. As their parent, you have the right to protect them and yourself in this situation by requesting a child custody modification.
Let Us Help You Today
At Schwartz Kalina, PLLC., we act as a strong legal advocate on your side in child custody matters. To discuss parental alienation and other problems that may arise, contact our Leesburg child custody attorneys and request a consultation today.