Missing Spouse? How To Obtain A Virginia Divorce By Publication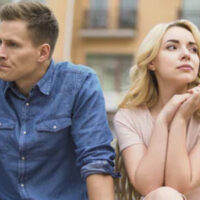 Marriages can deteriorate for a variety of reasons. Once you and your spouse make the difficult decision to end your relationship, filing for a divorce in Loudoun County settles any outstanding issues between you and allows you to move on with your life. However, both spouses typically need to cooperate in the process. If you have lost touch or are otherwise unable to locate them, divorce by publication may be an option.
Unable To Locate Your Spouse To File For Divorce?
Under the Virginia Statutes, practical matters in a divorce must be addressed, such as the equitable division of marital property, determinations regarding spousal maintenance, and child custody and support. Once resolved, a final divorce order can be entered. You can then move on with your life and are free to remarry, if you choose.
In some cases, spouses never take the steps needed to obtain a formal divorce. Once one of them does decide to file, they may be unable to locate their former partner. Common reasons for this include:
One of the spouses abandoned the marriage;
The couple lost touch during the separation and the spouse has since moved;
The spouse is intentionally avoiding being found, as a way to thwart the divorce;
They have gone into hiding due to criminal activity or other legal issues.
Requirements For Divorce By Publication In Loudoun County
When filing a divorce petition through the Loudoun County Domestic Relations Court, you are required to provide your spouse with a copy and a summons to appear at a divorce hearing, which is referred to as service. This can be accomplished through the local Sheriff's office or a professional process server. They then have 21 days in which to respond, and if they fail to do so, a default judgment may be issued in your favor. What if you are unable to locate them?
In this type of case, you may be entitled to a divorce by publication. This involves posting formal notice of your filing in the legal ad section of your paper once a week for four consecutive weeks. If they still fail to respond, you may submit an Affidavit of Diligent Search to the court, which is a notarized statement detailing the actions you took in attempting to locate them. These should include:
Contacting them at prior addresses and checking with the post office for forwarding information;
Contacting their family, friends, or employer;
Checking to ensure they are not serving in the military;
Checking property tax and DMV records;
Conducting online searches, such as via social media.
Provided you have taken these actions, you can obtain a default judgement for divorce, regardless of whether you are ever able to locate your spouse.
Let Us Help You Today
Having trouble locating a missing spouse? At Schwartz Kalina, PLLC., we can help you obtain a final order via divorce by publication. Call or contact our Leesburg divorce attorneys online today to request a confidential consultation.
Resource:
lis.njleg.state.nj.us/nxt/gateway.dll?f=templates&fn=default.htm&vid=Publish:10.1048/Enu