How To Get A Legal Separation In Virginia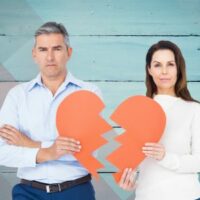 Even if there are serious problems in your marriage, you may be reluctant to file for a divorce. There are numerous reasons why a couple may opt for a separation instead. Unfortunately, there is no official process for getting a legal separation in Virginia. Our Leesburg divorce attorneys explain some of the options that are available and why it may be a good idea.
The Benefits of Going Through A Formal Separation Rather Than A Divorce
Getting a divorce can impact your life in major ways. Along with the emotional ramifications, there may be practical concerns as well. Before filing for a divorce through the Loudoun County Family Court, you may want to consider the option of formal separation instead.
A formal separation allows you to address some of the issues you would in divorce proceedings, such as division of marital property, spousal support, and child custody, without actually ending your marriage. Some of the reasons people opt for a formal separation rather than filing a divorce petition include:
They need time to be sure that a divorce is the right decision;
They would lose health insurance and other benefits if they divorced their spouse;
It would impact Veterans, Social Security, or pension plan payments;
Getting a divorce is against their religious beliefs.
What Are The Options For Legal Separation In Virginia? 
Getting a formal, legal separation makes sense for many couples. However, unlike in some other states, there is no specific process for it under the Virginia Code. There are two ways in which you can achieve a close equivalent though. Which one you chose will depend on the circumstances surrounding your marriage and break-up:
If you would otherwise be filing a fault-based divorce: If one of the spouses is guilty of marital misconduct, such as adultery, habitual drunkenness, or violent behavior, you can get a temporary order issued addressing property division, child custody, and other issues. This does require filing a divorce petition, but the temporary order can remain in effect for an indefinite period without getting a final divorce order.
If you would be filing a no-fault divorce: In a no-fault divorce case, a temporary order is not an option. However, you could achieve the equivalent of a legal separation via a separation agreement. This is a legal contract detailing your rights regarding marital property and assets, spousal support, and child custody/support, which both you and your spouse sign. It can help to provide for and protect you while establishing you as living separate and apart from your spouse.
Reach Out To Our Loudoun County Divorce Attorneys
If you are considering ending your marriage but do not want to file for a divorce, a legal separation makes sense. While there is no specific process for this in Virginia, our Leesburg divorce attorneys can guide you in some of the options available. To discuss the best course of action in your specific case, reach out to Schwartz Kalina, PLLC. Give us a call or contact our office online and request a consultation today.