How Gaslighting Impacts Marriage And Getting A Divorce In Leesburg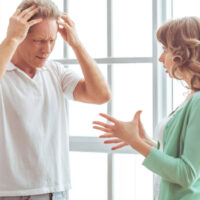 Gaslighting involves making someone think they are crazy and causing them to question what they know is true. It is a common type of manipulation and if your spouse is guilty of it, it may have been one of your primary reasons for ending your marriage. Unfortunately, gaslighting can continue during divorce. Our Leesburg divorce attorneys explain common symptoms and how to protect yourself.
Symptoms of Gaslighting In Marriage
Psychology Today calls gaslighting an insidious form of manipulation. A means of gaining control over others, it causes victims to doubt their reasoning, judgment, and memories of certain events.
Gaslighting gets its name from a 1944 movie in which one spouse attempts to cause the other to have an emotional breakdown by repeatedly making them question what they know is true. It continues to be a destructive force in marriages today. Common symptoms you may be a victim of gaslighting include:
Your spouse tells blatant lies;
They accuse you of doing things they actually do;
They deny saying or doing something even in the face of undeniable proof;
They make you doubt your relationships with friends and family;
They make you doubt your own thinking and sanity;
They commonly label you as 'crazy';
They attempt to make you appear irrational in front of others.
Impacts of Gaslighting On Divorce Proceedings
If you are a victim of gaslighting in your marriage, get our experienced Leesburg divorce attorney on your side right away. Your spouse will likely appear shocked and question your judgment when you tell them you want a divorce.
Downplaying problems in your marriage and trying to pretend your divorce is not actually happening are common tactics among gaslighters. Regardless, once a divorce petition is filed through the Loudoun County Domestic Relations Court, they have 21 days to respond or a default judgment will be issued in your favor. If they do respond, expect them to employ gaslighting throughout your divorce proceedings and to attempt to use it to gain an advantage in dealing with matters such as marital property division and child custody. Ways to protect yourself include:
Recognize that gaslighting is a form of domestic abuse;
Realize your spouse is lying and refuse to listen to what they say;
Refuse to meet with them on your own and refer all communications directly to your divorce attorney;
Enlist friends, family, and co-workers to act as witnesses to their behavior;
Inform your attorney immediately of any harassment you experience or other developments that impact your divorce case.
We can work with your spouse's attorney to put a stop to their behavior. If your spouse continues to harass you, our Leesburg divorce attorneys can help you get a restraining order. 
Request A Consultation With Our Loudoun County Divorce Attorneys Today
Gaslighters are master manipulators. Do not attempt to deal with them on your own. At Schwartz Kalina, PLLC., we protect you throughout divorce, helping you get what you are entitled to in any settlement or final order. To request a consultation, call or contact our Leesburg divorce attorneys online today.
Resource:
psychologytoday.com/us/basics/gaslighting