How Are Marital Property and Assets Divided In A Virginia Divorce?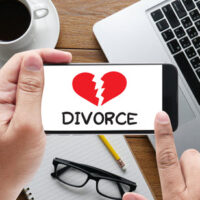 After spending years or perhaps decades with your partner, you may have accumulated significant amounts of property and assets with your partner. Determining who gets what is an important part of Leesburg divorce proceedings. The following details common types of marital property and assets which will be included in any final settlements or orders, as well as factors that could influence your judges and your rights in your divorce case. Getting what you are entitled to plays a key role in divorce recovery.
Reaching A Fair Property Settlement In Your Divorce
Regardless of the amount of time you have been married, there are bound to be certain types of property and assets you and your spouse earned or acquired together. Under the Virginia Code, anything accumulated since the date you were married is considered marital property and subject to the rules of equitable division in a divorce.
'Equitable division' means that rather than splitting everything 50/50, the judge will consider multiple factors to determine an arrangement that is fair to both parties involved. These are likely to include:
Your ages and the amount of time you were married;
Each spouse's income and ability to make a living;
The contributions each of you made to the marriage;
The amount of pre-marital property each of you owns.
Other factors the judge is likely to consider include whether one of the parties engaged in marital misconduct. Allegations of behaviors such as adultery or domestic abuse on the part of your spouse could entitle you to a larger amount in a settlement. You may also be entitled to a greater portion if your spouse attempted to hide assets, destroyed property, or took actions that decreased their value. This could include wasting money or selling property to support an addiction, such as alcoholism, drug abuse, or gambling.
Marital Property and Assets You May Be Entitled To
When filing for divorce through the Loudoun County Domestic Relations Court, you and your spouse will be required to submit a list of all property and assets you possess. Items you may be entitled to in a settlement include:
Homes, land, and rental property you or your spouse own;
Vacation homes, timeshares, and country club memberships;
Cars, motorcycles, or other vehicles;
Boats, jet skis, and other types of recreational equipment;
Appliances, furniture, and home decor items;
Art and antiques;
Collectibles and equipment for hobbies you pursue;
Furs, jewelry, and other personal items of value.
In addition to this list, you will want to take great care in determining what financial assets you and your spouse may possess. This includes savings or checking accounts, investments, and shares in online or brick and mortar businesses. It also includes any retirement or pension benefits you or spouse have accumulated since you married.
Let Us Help You Today
To ensure you get the maximum amount you are entitled to in any marital property settlements, get the office of Schwartz Kalina, PLLC. on your side. To request a confidential consultation,  contact our Leesburg divorce lawyers online today.
Resources:
loudoun.gov/114/Juvenile-Domestic-Relations-District-Cou
law.lis.virginia.gov/vacode/title20/chapter6/section20-107.3/
https://www.schwartzkalina.com/do-i-need-grounds-for-divorce-in-virginia/