Putting Children First In Child Custody Arrangements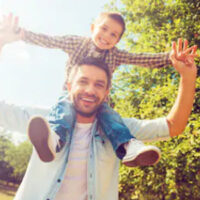 Issues pertaining to children are among the most contentious dealt with in divorce. Negotiating with the other parent can be difficult but is generally necessary for working out child custody agreements. Alongside ensuring your parental rights are protected, the top priority is your child's best interests. The following details some of the factors judges are likely to consider in these proceedings and steps you can take to ensure your child's needs are put first.
How Does A Judge Determine Who Gets Custody Of Children In Divorce?
If you are going through a divorce and there are children from the marriage, issues pertaining to child custody will be dealt with as part of these proceedings. Under Section 20.142 of the Virginia Code, the court's primary consideration in awarding custody is ensuring the child's best interests are served. This is generally accomplished through awarding each parent a certain amount of 'parenting time'.
Protecting parental rights is important in these proceedings as is encouraging both parties to remain active and involved in their child's life. However, important factors the judge is likely to consider in making child custody determinations and issuing a final order include:
Each parents current and prior relationship with the child;
Their ability to cooperate with the other parent in any custody arrangements;
Their ability to nurture the child and put their needs first;
Factors such as accusations of domestic violence, alcohol and drug abuse, or criminal behavior that could put the child at risk.
Prioritizing Your Child's Best Interests In Custody Arrangements
Divorces held through the Loudoun County Courts can get quite contentious. The parties are likely to disagree on the reasons for the divorce and how any property or assets accumulated during the marriage are divided. One area in which they will need to work together is in regard to caring for their children. Being able to put personal issues aside is important, as is making the child's best interests the top priority.
Each parent is likely to want to spend as much time with the child as possible, which includes weekdays, weekends, holidays, birthdays, and other special occasions. Important considerations in making these plans include:
The child's school schedule;
The amount of time they need for studying;
Any sports or extracurricular activities they are engaged in;
The neighborhood their friends reside in and making sure they have enough time for social interaction;
Their eating habits and sleep routines;
Doctor visits and other types of appointments;
Any special needs they have.
If they are old enough, the child's wishes should factor in these plans. While you want to put their needs first, you will also want to consider how arrangements made are likely to impact your own schedule in regards to work or other obligations.
Let Us Help You Today
When it comes to protecting the well-being of your children and your parental rights, the office of Schwartz Kalina, PLLC. acts as a strong legal advocate on your side. Call or contact our Leesburg child custody attorneys online to request a consultation today.