Divorce and the Passive-Aggressive Spouse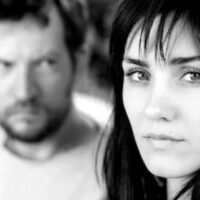 Passive-aggressive behavior involves expressing anger, jealousy, resentment, and other negative emotions indirectly rather than addressing problems head on. It can wreak havoc in your marriage and is one of many factors that can cause couples to get a divorce. Unfortunately, if you are dealing with this problem with your spouse, putting an end to the marriage will not likely put a stop to their behavior.The following details some of the ways having a passive-aggressive ex can impact your divorce proceedings.
Is Your Spouse Passive Aggressive?
The Mayo Clinic warns that with passive-aggressive people, there is often a maddening  disconnect between what they say and what they do. For example, they may be obviously angry or displeased by your actions or by events that occur during your marriage. Rather than expressing their feelings in a healthy manner so the problem can be addressed, they deny its existence and take it out on you in other ways. Common signs that you are dealing with a spouse who is passive aggressive include:
They are frequently resentful and in opposition to the wants or needs of your family;
They purposely procrastinate and make intentional mistakes as a way of showing their displeasure;
They have a generally cynical, sullen, or even hostile approach to life or to friends and activities you enjoy;
They frequently complain that they feel cheated, unappreciated, or taken for granted.
How a Passive Aggressive Spouse Impacts Your Divorce
Psychology Today warns that the hostile attitudes, sullenness, and procrastination that is characteristic of passive-aggressive behavior can be hard to live with. As a result, it is a frequent factor in the break-up of marriages. Unfortunately, it can also impact your divorce proceedings. Problems you are likely to encounter with a passive-aggressive spouse include:
Refusing to take action: They are likely to refuse to take actions needed to end your marriage, such as leaving the family home or filing a divorce petition.
Failure to respond to divorce pleadings: Even if you go ahead with divorce plans and file a divorce petition, they may not respond.
Refusing to engage in divorce-related negotiations: Important matters pertaining to the division of marital property or assets and the custody of children must be addressed before your divorce can be finalized. The 'silent treatment' is popular among passive-aggressive people, which can make mediation and other negotiations more challenging.
Failure to appear at divorce hearings: Even if you are able to reach a settlement, hearings will need to be scheduled so that the judge can issue a final order in your case. A passive-aggressive spouse may fail to appear at these hearings.
Contact Us Today for Help
All of the above reflect badly on your spouse and can work against them in divorce proceedings. However, their behavior is still likely to cause considerable delays in getting a final divorce order issued in your case. To protect yourself and your rights in this situation, get Schwartz Kalina, PLLC. on your side. To request a consultation, call or contact our Leesburg divorce attorneys online today.
https://www.schwartzkalina.com/four-major-issues-that-must-be-resolved-in-your-divorce-case/