Four Major Issues That Must Be Resolved in Your Divorce Case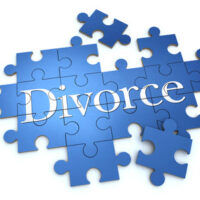 It is painful to endure the breakup of a marriage and to contemplate actually obtaining a divorce in Leesburg. During this difficult time there are still practical matters that must be resolved before you receive a divorce decree. These could impact your wellbeing and your relationships with others for years into the future. The following are four major issues that are likely to arise in your divorce case.
Division of Marital Property and Assets
The division of marital property and assets is one of the most complex and potentially time consuming issues to resolve in divorce. It is also one of the most important, as the outcome affects your divorce recovery.
Some states follow rules in which homes, cars, financial accounts and other types of assets earned, acquired, or otherwise accumulated during your marriage are considered community property. This means they are divided between the partners equally in the event of a divorce. Under the Virginia Code, the court's goal is to achieve a more equitable division. This means that rather than just splitting property and assets 50/50, the following factors will be considered:
The length of time the couple was married;
Their individual earnings and income;
The amount of premarital property each owns;
Their individual contributions to the marriage.
Spousal Support, Otherwise Known As Alimony
Making sure spousal support is awarded when warranted is another major part of your divorce recovery. These payments can help to ensure you maintain the same standard of living you enjoyed during the marriage and can serve to prepare you for your return to the workplace. Factors a judge will consider in awarding alimony include:
Each spouse's current education and income level;
Their age and any underlying health conditions that could keep them from working;
Whether one party or the other sacrificed their own career or education for the sake of the other or to support children of the marriage;
Any pre or post-marital agreements that may be in place.

Child Custody and Time Sharing
Child custody matters are among the most contentious proceedings dealt with in the Loudoun County Family Courts. Judges are increasingly in favor of child timesharing arrangements that allow both parents to remain active and engage in their child's lives. Factors they will consider in making these arrangements include:
Each parent's current and prior relationship with their child;
Their proven ability to meet the child's needs;
Their ability to cooperate with the other parent;
Any issues, such as addiction, mental health issues, or criminal behavior, which could put the child at risk.
Child Support and Enforcement
Child support amounts will be based on income, the child's needs, and the amount of time the child spends in each parent's home. Once an order is issued, enforcement efforts ensure it is paid. This includes wage garnishment, seizure of assets in financial accounts, and liens on property or government benefits.
Let Us Help You Today
At the office of Schwartz Kalina, PLLC, we can guide you through divorce related proceedings, helping to ensure the best possible outcome in your case. To schedule a consultation, contact our Leesburg divorce attorneys today.
https://www.schwartzkalina.com/coronavirus-pandemic-continues-to-impact-leesburg-divorce-cases/