Divorce and The COVID-19 Pandemic: Five Common Issues That May Arise In Your Case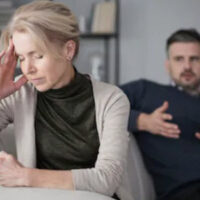 COVID-19 continues to wreak havoc in Virginia, disrupting our daily lives and impacting all our activities. For couples contemplating a divorce in Leesburg, the pandemic may appear to throw a monkey wrench into your plans. However, there is no reason to remain in an unhappy marriage or otherwise compromise divorce goals. The following details five common issues that may arise and how our Leessburg divorce attorneys can help you in dealing with them:
Concerns about filing for divorce during the pandemic.
One of the most common questions clients have concerns how to safely file for divorce during the pandemic. At Schwartz Kalina, PLLC., we are taking an abundance of precautions to protect your health and safety. We can conduct most of our meetings regarding your divorce either virtually or by phone and personally handle all filing requirements through the local courts.
Concerns over attending divorce-related hearings.
Once a divorce is initiated, there are court hearings you will need to attend. While the Loudoun County Courts had a limited schedule during lockdowns in the spring, restrictions on family court services were lifted months ago. The court currently has no plans to suspend divorce-related hearings. Instead, mask and social distancing requirements are in place to ensure public safety.
Issues with child time sharing plans.
One of the most common problems arising out of the pandemic concerns divorcing parents. Under the Virginia Code, child time sharing plans are often encouraged, allowing both parties to remain active and involved in their child's life. While it is understandable to have concerns about COVID exposures you and your child may face when implementing these plans, we can help ensure that safety is a top priority in any arrangements made.
Problems with child support payments.
Depending on arrangements made in regards to children, you may be entitled to child support payments. Unfortunately, Pandemic-related job losses and reductions in wages may impact the amount the other parent pays. In this case, we can help in child support enforcement efforts. Continued non-payment could result in wage garnishment, seizure of funds in bank accounts, and liens on any property or benefits the non-paying parent receives.
Problems in obtaining spousal support.

If your spouse made considerably more than you over the course of your marriage or if you sacrificed your own education or career for the sake of the family, you may be entitled to spousal support payments, otherwise known as alimony. Just as in the above situation, job losses and reductions in income due to COVID-19 may be a factor but our Leesburg divorce attorneys can help ensure that any temporary financial setbacks do not impact the overall amount you are owed.
Let Us Help You Today
During these difficult times, you can count on Schwartz Kalina, PLLC to provide the professional legal help and caring client support you need. To request a consultation regarding your case, call or contact our Leesburg divorce attorneys online today.