Why Sharing A Divorce Attorney Is A Bad Idea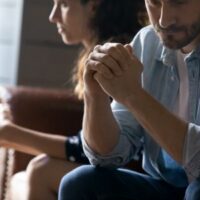 Getting a divorce in Leesburg involves addressing important issues that could impact your rights and well being for years to come. Having an experienced Loudoun County divorce attorney on your side helps to ensure you are protected. Can you and your spouse have the same attorney represent you both? While this might appear to have advantages, there are a variety of reasons why it is a bad idea.
Why Would A Couple Want One Attorney To Represent Them Both In A Divorce?
As couples typically enter into a divorce with hard feelings and a certain amount of animosity towards each other, it makes sense for them each to have their own attorney. Why would a divorcing couple want one person to represent them both? Common reasons include:
To save money: Rather than having to pay two legal professionals, they may try to save money by having one do all the work. Unfortunately, this jeopardizes their rights and compromises individual goals in terms of a divorce settlement or final order and could end up costing them more in the long run.
To resolve a simple divorce case: This issue also arises in cases where a couple is going through a relatively simple divorce, in which both agree to getting divorced and the terms involved. However, even in the most amicable cases, things can change and the situation often becomes more contentious when dealing with matters pertaining to marital property, spousal support, and other important divorce-related issues under the Virginia Code.
They have an attorney who has represented them as a couple in other legal matters: You may have an attorney who represented you both when purchasing a house, creating estate planning documents, or in matters pertaining to business. While all legal professionals have a general knowledge of the law, it is important to have someone on your side in a divorce who understands the specific rules and procedures involved and who has experience handling divorce matters in the Loudoun County Family Court.
Why A Reputable Divorce Attorney Will Refuse To Represent Both You and Your Spouse
Any reputable divorce attorney in Leesburg will refuse to represent both you and your spouse as it goes against Virginia State Bar guidelines. It is strongly discouraged for two important reasons:
It makes it difficult to maintain confidentiality: You should feel safe sharing even the most sensitive information with them, as they are required to maintain client confidentiality. This creates problems if one attorney represents you both.
It creates a conflict of interest: Your divorce attorney's primary purpose is to protect your rights and get you the best possible divorce settlement. This creates a conflict of interest if they represent your spouse as well.
Contact Our Leesburg Divorce Attorneys Today
At Schwartz Kalina, PLLC, clients count on us to protect their rights in divorce. To discuss your case with our Loudoun County divorce attorneys, call or contact our office online and request a consultation today.