What To Do If Your Spouse Files For Divorce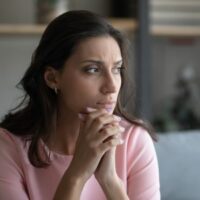 All couples go through ups and downs in their relationship. While you may be willing to try and work things out, your spouse may have other intentions. If you are served with divorce papers, there are things you need to do now in response. Our Leesburg divorce attorney explains more about the process and what to do in the aftermath.
Served With Divorce Papers? Here Is What You Need To Know
Getting served with divorce papers in Leesburg means that your spouse has filed a divorce 'complaint' or petition through the Loudoun County Court, generally with the help of an attorney. This initiates divorce proceedings and includes information such as where each party resides, the date you got married, and the circumstances surrounding your break up. It also specifies whether they are seeking a no-fault divorce, citing irreconcilable differences, or if they are citing specific divorce grounds. This involves accusations of marital misconduct, such as allegations of abuse, adultery, or drug and alcohol addiction. In either situation, here is what you need to know:
Once your spouse files the complaint, they are required by law to have it officially served on you. This may happen through the local sheriff's office or through a professional process server.
The complaint will be served on you in person and the server will obtain your signature as proof you received it.
Once you sign, you then have 21 days to file an answer to the complaint, in which you can dispute the terms outlined or anything alleged against you.
If you fail to file an answer, the judge in your case will issue a default judgment in your spouse's favor.
What To Do If You Are Served With A Divorce Complaint
As you only have a limited amount of time to respond to a divorce complaint, one of your first steps after being served with divorce papers should be to consult with an experienced Virginia divorce attorney. We can advise you on your rights under the Virginia Statutes, discuss issues that need to be addressed, and ensure your answer is filed within the appropriate timeframes. Additional steps you need to take after being served include:
Inventory all marital property: Make a list of all items, such as your home, cars, household furniture, collectible items, and personal belongings owned by either you or your spouse. Gather titles and receipts as possible.
Inventory all financial assets: Make a list and get recent statements for any bank accounts, stocks or other investments, and retirement benefits.
Calculate marital debts: Gather statements for your mortgage, vehicle and personal loans, and credit card balances.
Get tax records: These can provide proof of income and help in uncovering hidden assets.
Let Us Help You Today
If you are served with divorce papers, reach out to Schwartz Kalina, PLLC. We provide the trusted legal guidance you need during this difficult time. Call or contact our Loudoun County divorce attorneys online and request a consultation today.