What Happens If Your Child's Other Parent Stops Paying Or Does Not Pay Enough Child Support?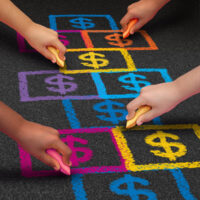 Parents have a legal duty to provide for and financially support their children. This is true whether the parents are divorced or unmarried and no longer in a relationship. Getting child support in Leesburg is essential in ensuring your child has what they need. The following details your options if the other parent fails to provide support or does not pay the amount agreed on.
Obtaining A Child Support Order In Loudoun County
When parents get divorced, child support is addressed as part of these proceedings. In cases where parents are unmarried, you may need to go through the process of proving paternity and then filing a separate legal action for child support through the Loudoun County Domestic Relations Court. In general, the courts follow a standard formula to determine the amount paid but factors a judge will consider include:
Each parent's income and earning potential;
The other financial obligations they have, such as providing for other children;
The total amount of time the child spends in each parent's custody and care;
Any special needs the child may have, which could increase the amount of support required.
Some parents prefer to negotiate these arrangements on their own and think they can save time or money through informal agreements. Unfortunately, this often costs you more in the long run. With an informal agreement, you are more likely to get less than the full amount you and your child are owed. It also makes it easier for the other parent to stop paying and leaves you little options in terms of enforcing payments.
Enforcing Child Support Payments In Leesburg
Once a formal child support order is issued by a judge through the Loudoun County court, the parent is required to pay it. This is true regardless of their financial circumstances or whether they currently have a job. If there are significant changes in their financial situation, they may request a child support modification through the court. Otherwise, failure to pay child support or not paying the total amount owed subject them to enforcement actions, as well as potentially serious penalties.
In Virginia, the Division of Child Support Enforcement (DCSE) may get involved in the case and may require that child support payments be withheld directly from the parent's paycheck. If they are not working, work under the table, or otherwise try to avoid making payments, other enforcement actions can be taken. These include:
Finding the non-paying parent in contempt of court and putting them in jail until the amount owed is paid;
Seizing any funds they have in bank accounts to put towards their debt;
Placing liens on property, which prevent them from selling it until child support is paid;
Seizing tax refunds, lottery proceedings, or Social Security and VA benefits;
Suspending their driver's and business licenses.
Let Us Help You Today
At Schwartz Kalina, PLLC, we can help you get the child support you are owed. Contact our Leesburg child support attorneys to request a consultation today.