Virginia Family Court Etiquette: Tips To Successfully Handle Court Appearances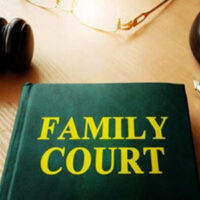 Family court cases deal with complex matters that can affect your rights in relationships and your ownership of property and assets. The outcome may impact you for years into the future, and once a court order is issued, it is difficult to change. Our family law attorney provides the caring support and trusted legal representation you need throughout the process. Find out about court etiquette and what not to do at appearances.
Family Court Etiquette: Putting Your Best Foot Forward In Legal Proceedings
Whether you are getting a divorce, adopting a child, or have legal concerns regarding paternity, child custody, and support, you will likely need to make an appearance in the Loudoun County Family Court. Family law cases typically begin with one of the parties filing a petition, asserting their version of the facts and the remedy they are seeking.
Once the petition is filed, it is served on both parties, and an initial hearing is usually scheduled.
Loudoun County provides some basic guidelines on how to put your best foot forward at appearances. Generally, we encourage clients to do the following:
Get to court early: The last thing you want is to be late for court.
Dress appropriately: Professional attire is encouraged and shows respect for the court.
Leave children at home: The court generally discourages parents from being children, particularly if they are young.
Turn your cell phone off or leave it in your vehicle. This is a common pet peeve among judges.
Maintain decorum: Speak softly and keep your emotions in check. Not doing so can have serious ramifications.
What Not To Do In Court
A Loudoun County judge found himself facing public outcry in 2021 due to jailing a domestic violence victim for two days after she admitted to using marijuana before appearing in court. According to a June 2023 Loudoun Now news report, the appeals court recently overturned the conviction. While the court eventually sided with the victim, it still had a negative impact on her case at the time.
If you are prescribed any type of mood-altering substance, discuss the matter with your legal representative well before court appearances. You want to avoid appearing intoxicated or under the influence. Other behaviors that could negatively impact your case include:
Chewing gum, eating, or drinking in the courtroom;
Talking to friends or family while court is in session;
Laughing inappropriately and reflecting an overall lack of seriousness;
Shouting at the judge, your attorney, or the other parties involved;
Wasting the court's time on baseless complaints and trying to use legal actions as a way to get revenge on a soon-to-be former spouse or other family members.
Get Trusted Legal Guidance From Our Virginia Family Law Attorney
Appearing in court is a serious matter. At Schwartz Kalina, PLLC., we provide the professional representation you need to protect your rights at hearings. For trusted legal guidance, call our  divorce attorney or contact us online and request a consultation today.
Sources:
vacourts.gov/courts/jdr/loudoun/home.html
loudoun.gov/1930/Court-Procedures
loudounnow.com/news/appeals-court-overturns-contempt-conviction-of-domestic-abuse-victim/article_b97a2300-07ac-11ee-ba97-2fcd55bf7921.html