Social Media Tips During Divorce And Other Family Court Proceedings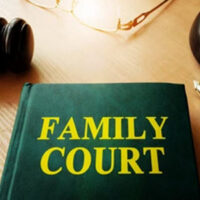 Social media can be a good way to promote your work or keep up with family and friends, but it can also present challenges in terms of privacy. If you are going through a divorce in Leesburg or dealing with other Virginia Family Court matters, it is important to be aware of how social media posts could impact your case and ways to protect yourself.
How Social Media Can Impact Your Family Court Case
If you are in the habit of regularly using social media sites such as Facebook, Instagram, or TikTok, you may want to modify your behavior and the types of information you post if you have a pending case in the Loudoun County Domestic Relations Court. Pictures and other information shared could have major impacts on the following proceedings:
Division of marital property: In a divorce, marital property division is an important matter that must be resolved. Posts that provide insight into your current lifestyle or any marital misconduct that occurred during your marriage could jeopardize your rights in any settlements or court order.
Spousal support: Alimony is another major issue in divorce. You may be entitled to spousal support payments if you make significantly less than your spouse. However, as with marital property division, posts pertaining to financial status or certain behaviors during your marriage could impact your eligibility for these payments.
Child time sharing: Child custody is one of the most contentious issues during divorce and social media is one of the first places the opposing party is likely to look in seeking evidence against you. 
Paternity proceedings, disputes over pre or post-marital agreements, and adoptions are other family court matters in which the outcome could end up being influenced by social media posts. Generally, you want to avoid posting any type of information that provides insight into your financial status or daily activities until your case is successfully resolved.
Social Media Tips To Protect Yourself In Family Court
To protect yourself in Loudoun County family court proceedings and your rights under the Virginia Code, the safest course of action is to temporarily suspend social media accounts until your case is resolved. If you are unwilling or unable to do this, at least consider the following tips:
Update your privacy settings: Change these from 'public' to 'private', as least temporarily;
Prohibit tagging: Restrict who can tag you in pictures, videos, or posts;
Avoid discussing your case: As much as you may want to vent or provide updates on your situation, avoid posting about your pending family court case;
Narrow your friends list: Consider 'unfriending' or even blocking your ex, their family, or anyone who might use information you post against you.
Contact Our Loudoun County Family Law Attorneys
At Schwartz Kalina, PLLC, we are dedicated to helping you get the best outcome in your family court case. To find out more about how to protect your rights in these proceedings, call or contact our Leesburg family law attorneys online and request a consultation today.