Kristen M. Kalina, Esq.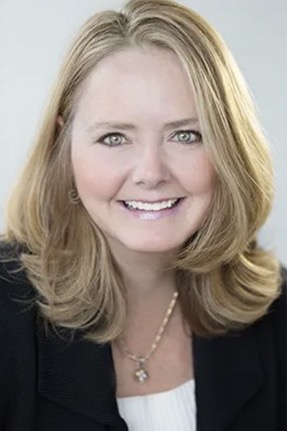 Family Law Attorney, Supreme Court Certified Mediator.
Kristen Manos Kalina, Esq. is an attorney practicing in family law and family mediation. Kristen is an active member of the Virginia Bar and is also Certified in Mediation Practice by the Virginia Supreme Court. Kristen practices family law in the area of divorce, child custody, child support, spousal support and premarital agreements. She also currently serves as a court appointed mediator in the Frederick and Clarke County Juvenile and Domestic Relations District Courts, mediating a wide array of family law cases, as part of her practice. Kristen has 10 years of experience in practicing family law. In her mediation practice she has mediated over 150 family law cases.
Kristen began her career negotiating state and federal regulations in a mediation-style format with various federal agencies. She worked in Ohio as General Counsel for a state-wide trade association representing the petroleum industry and then moved her practice to the DC Metro area in 1997 to become Regulatory Counsel for a nationally recognized petroleum trade association. She practiced primarily in the area of Regulatory-Negotiation ("Reg-neg") and regulatory Compliance, representing business clients in their negotiation and compliance efforts with the Environmental Protection Agency, The Department of Transportation and the Department of Interior.
In 2010 Kristen began practicing family law in Northern Virginia, representing clients in various family litigation matters. She quickly realized that it was often in the best interest of the family, especially the children, to find a swift and reasonable resolution to the issues surrounding divorce, including custody and support. She began focusing on negotiating uncontested divorce agreements for her clients as a primary focus of her practice. Shortly after beginning her practice in family law she also became an strong advocate of the mediation process and sought her Supreme Court Certification.
Kristen attended The Ohio State University where she received a bachelors degree in Political Science. She attended Capital University Law School where she was a member of the Law Review. Kristen is licensed to practice law in Ohio (currently inactive) and Virginia. Kristen lives with her husband, two daughters and her horses in Western Loudoun.
Education:
Ohio State University, B.A. Political Science, 1989
Capital University Law School, J.D.
Certifications
Affiliations
Loudoun County Electoral Board, Chairman
Loudoun Youth, Inc, Board Member