How To Prepare For A Divorce In Leesburg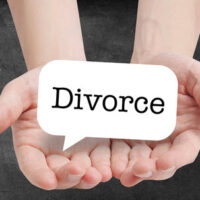 Nobody enters into a marriage thinking that it will eventually fail. Unfortunately, despite your high hopes for the future with your spouse, the fact is that many couples do find themselves facing divorce proceedings in Leesburg. The stress of dealing with an unhappy marriage and contemplating telling family and friends can easily distract you from important matters you need to address during this time. As experienced Loudoun County divorce attorneys, we have collected some simple tips to help you prepare for what is to come.
Preparing For Legal Issues In A Divorce
Each divorce is as different as the individual parties involved. While there are standard issues that all couples must resolve in divorce proceedings under the Virginia Statutes, your specific circumstances will dictate the steps you need to prepare. Legal issues that are common in many divorce cases include:
Marital misconduct: Abuse, adultery, or other types of marital misconduct are grounds for divorce in Loudoun County and could entitle you to greater amounts in any divorce settlement. Document their behavior and discuss the situation with our attorneys.
Marital property, asset, and debt division: You are entitled to a fair share of any marital property, including homes, cars, furniture, money in bank accounts, and retirement benefits. You will also need to address any outstanding debts. Make a detailed inventory of all items and get statements showing the latest bank, credit card, and loan balances.
Spousal support: If you make significantly less than your spouse or sacrificed your own career or education for the sake of your marriage, you may be entitled to spousal support. This is another important issue to discuss with your attorney.
Child custody and support: If you have children from the marriage, give thought to any child custody arrangements you want to make. Each person's income and the amount of time the child spends in each home will determine whether child support is ordered.
Preparing For Life After Your Divorce
In addition to considering legal issues that need to be addressed in divorce proceedings through the Loudoun County Court, you need to give some thought to your life after. Ways to prepare include:
Consider how you will support yourself: If you are currently not working, spousal support can help while you gain more training or experience.
Consider where you will live: While some people want to hang onto the family home, particularly if they have children, consider whether this is practical in terms of your income and in negotiating a divorce settlement.
Reach out for support: Divorce can be a difficult process. Get support from family and friends. Do not hesitate to seek professional help as well, if needed.
Take care of yourself: Avoid overindulging in alcohol and make sure you are eating right, exercising, and otherwise taking care of yourself during your divorce and in the months after.
Let Us Help You Today 
At Schwartz Kalina, PLLC, we provide the caring support and professional legal representation you need when considering a divorce. To request a consultation, reach out and contact our Leesburg divorce attorneys today.
Resource:
loudoun.gov/959/Divorce-Information