How To Get The Total Amount Of Spousal Support Owed In Your Virginia Divorce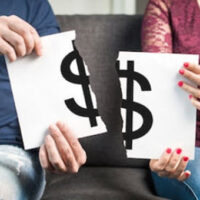 Getting a divorce is a life-changing event. In addition to the impact on your family and the emotions involved, there are serious financial considerations as well. Particularly if you relied on your spouse as the primary breadwinner, you may wonder how you will support yourself once your divorce is finalized. Spousal support in Virginia is available in certain situations and can help in maintaining your standard of living after a divorce. Our Virginia spousal support attorneys explain how to get the total amount you are owed.
Getting Spousal Support In Your Virginia Divorce
Financial struggles in the aftermath of divorce are unfortunately common. This is a major risk if you relied primarily on your spouse's income to pay bills and meet other monthly expenses. Depending on the circumstances, you may be entitled to spousal support as part of a divorce settlement or final divorce order.
Under the Virginia Code, spousal support payments may be ordered for various amounts and periods of time. Factors that impact your rights to these payments include:
The length of time you were married;
Whether your spouse makes considerably more than you;
Whether you sacrificed your own career or education for the marriage or to raise children;
Whether a pre or postnuptial agreement is in place.
Spousal support payments in Virginia can help to maintain your standard of living after divorce and help you get back on your feet. Do not rule out these payments without speaking to our Virginia spousal support attorneys first.
Getting The Total Amount You Are Entitled To
Spousal support may be awarded in a lump sum or via periodic payments. We can help you determine which option may be best for you. If you choose to receive support on a monthly basis, it is generally recommended to include a life insurance policy as part of the agreement, to help ensure you get the total amount owed.
Unfortunately, it is not uncommon for a spouse who is required to make payments to fall behind on their obligation. If you were awarded spousal support but your former partner fails to pay, you have the right to seek enforcement actions through the Virginia Family Court. This includes:
Garnishing their wages;
Seizing assets, including any funds in bank accounts;
Property liens, preventing them from selling without paying you first;
Seizure of tax refunds, lottery winnings, and certain types of government benefits.
In addition to enforcement actions, your former spouse can also face serious penalties for failing to pay. This includes warrants for their arrest, heavy fines, and suspension of their driver's and professional licenses.
Discuss Your Options With Our Virginia Spousal Support Attorneys
Spousal support can help you maintain financial security after a Virginia divorce. At Schwartz Kalina, PLLC, we help you get the total amount you are owed. To discuss your options, call or contact us online and request a consultation with our  spousal support attorneys today.
Sources:
law.lis.virginia.gov/vacode/title20/chapter6/section20-107.1/
vacourts.gov/courts/jdr/loudoun/home.html