Do Both Parents Have Equal Rights When It Comes To Child Custody In Virginia?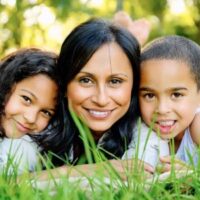 As a parent, maintaining a close and loving relationship with your child is a top priority. Unfortunately, this can prove challenging when parents get a divorce or are unmarried. The outcome of child custody proceedings could have major impacts in regard to your involvement in your child's life and the ability to spend time with them, both now and in the future. Our child custody attorney explains that while parents have equal rights in these proceedings, there are certain factors that could impact any court orders issued.
Your Rights In Virginia Child Custody Proceedings
Child custody disputes often arise in cases of divorce or between unmarried parents. It is important to be aware of your legal rights in these matters prior to going to court, as any decisions made could impact your ability to spend time with your children and the role you play in their lives for years to come.
Under the Virginia Code, the top priority for the court is protecting the child's best interests. It is generally presumed that children do best when they have ongoing contact with both parents. To accomplish this, parenting plans are generally created. Provided you are the biological or adoptive parent of the child, you have the legal right to be included in this plans, which typically detail the following:
The amount of time the child spends in each parent's home during the week;
Rights regarding overnight or extended visits on weekends, birthdays, school breaks, and holidays;
The right to be active and involved at the child's school or with extracurricular and recreational activities;
Legal rights in making important decisions on behalf of your child, such as regarding the type of education they receive or their religious upbringing.
Factors That Can Impact Your Rights In Virginia Child Custody Cases
Parenting plans are frequently used in child custody cases held through the Loudoun County Court. These generally allow both parents to continue playing an active and engaged role in their child's lives. However, there are certain factors that could impact your rights in these proceedings and whether you are included in a parenting plan. These include:
Whether you have had ongoing contact with the child over the years;
The current role you play in their lives;
Your proven ability to provide the nurturing and care they need;
Your willingness to cooperate with the other parent in implementing a child custody plan;
Any prior criminal convictions or allegations of drug and alcohol addiction;
Accusations of domestic violence and whether you are perceived as a risk.
Get Our Virginia Child Custody Attorney On Your Side
Child custody disputes are unfortunately common. To protect your rights as a parent, get Schwartz Kalina, PLLC on your side. We provide the caring support and professional legal representation you need to get the best possible outcome in these proceedings. Call or contact us online and request a consultation with our  child custody attorney today.
Sources:
law.lis.virginia.gov/vacode/title20/chapter6.1/section20-124.2/
vacourts.gov/courts/jdr/loudoun/home.html