Common Issues That Could Impact Child Custody In Leesburg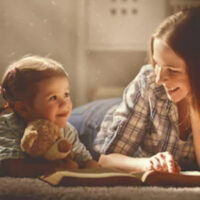 When it comes to your children, your primary concern as a parent is making sure they are safe and protected. For divorced parents and those who are unmarried and living apart, this can prove challenging. Child custody orders protect the rights of each party in being active and involved in the child's life. However, problems with the other parent could end up undermining your child's health and overall wellbeing. The following details some common issues that can arise in these cases that need to be discussed with our Leesburg child custody attorney at once.
Protecting Children In Loudoun County Child Custody Cases
Child custody proceedings in Leesburg are held through the Loudoun County Juvenile and Domestic Relations District Court. During the course of these proceedings, there are a variety of factors that can influence parenting time arrangements and any final orders that are issued. The judge in your case will carefully consider each parent's current and past relationship with the child as well as each party's ability to meet the child's needs. Once a final child custody order is issued, both parties are expected to abide by it.
Unfortunately, it is not uncommon for problems to arise once you put parenting schedules into action. While minor disagreements are to be expected, there are some serious issues that could put your child at risk. Among the most common include:
The other parent undermines your efforts and authority with the child. In order for shared custody arrangements to work, each parent needs to respect the role the other plays in the child's life. Undermining your efforts and authority is referred to as 'parental interference' and could have harmful effects on both you and your child.
They refuse to comply with certain terms of the child custody order. This includes not showing up for visits and habitually canceling plans, as well as keeping your child for longer than the parenting time schedule allows without getting your approval first.
They involve your child in activities that you could be dangerous. Parents often disagree on the types of activities children should be engaged in. However, if you have serious concerns that the other parent is jeopardizing your child's physical or emotional health, the issue needs to be addressed.
They behave inappropriately in front of your child. Constant swearing or rough language, flying into fits of rage, drinking to excess, drug use, and promiscuous behavior on the part of the other parent during visits can all be damaging to your child.
Any of the above issues can impact the other parent's right to custody. Under the Virginia Code, when child custody is contested, parent education classes may be ordered. If you already have a court order in place, you may be entitled to request a child custody modification.
Let Us Help You Today
At Schwartz Kalina, PLLC., protecting your rights as a parent and your child's well-being is our top priority. To discuss issues with the other parent that could be putting your child in jeopardy, contact our Leesburg child custody attorneys and request a consultation today.
https://www.schwartzkalina.com/requesting-changes-in-leesburg-child-custody-agreements/